The fight against blackheads and other impurities just got a whole lot easier with the Eucerin Dermo Purifyer Oil Control Scrub.
Formulated with a number of key ingredients – such as lactic acid – this treatment zaps away those awkward spots, leaving you with a clear and even complexion. As these flaws disappear, your confidence will grow and your skin will be able to breathe again.
If you're prone to acne, then you know how frustrating it can be when you find yourself in the cycle of blocked pores, oily skin and breakouts. But where there's a will, there's a way.
The microparticles in this non-comedogenic scrub remove dead skin cells and unclog pores, preventing the overproduction of sebum (oil) and further breakouts. It couldn't get any simpler than that.
The journey to a blemish-free face is quick and comfortable when you use this purifying product.
Instructions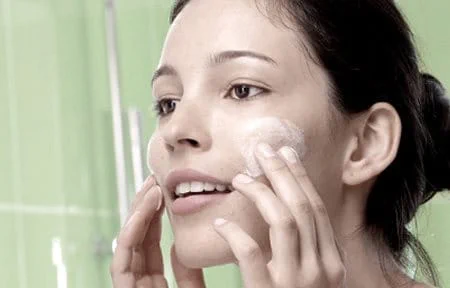 Applying Eucerin DermoPurifyer Scrub to the face
Gently massage onto face.
Rinse thoroughly.
Avoid eye contact